Covid 19 Appeal May 2021 – update:
We are ABSOLUTELY BLOWN AWAY with the generosity of people! Donations are flooding in to help us to support our team in Darjeeling in their difficult task of fighting the Covid pandemic that is sweeping through the whole of India. As much as we would love to save all of our beloved India we are focussing all our attention on doing all that we can in our corner of India in Darjeeling.

Our target was to raise €5,000 to help towards our residential childrens homes and also to help towards the 750 families in neighbouring slums (where the families of our day children live). There are approx 3,000 people living in these slums. Thanks to all the wonderful support here in Ireland and our friends abroad we have already exceeded our goals. A wonderful Donor has donated one FULL run, however, the situation is dire and we need you to continue to share this message with your friends and family here and abroad to gather as much support as you can and donate whatever you can afford to: www.idonate.ie/edithwilkins79.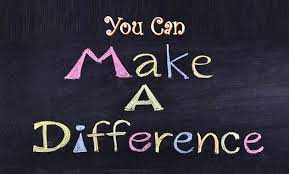 Donate here www.idonate.ie/edithwilkins79
or make a payment via your Online Banking/Revolut/Paypal to:
Edith Wilkins Foundation;
IBAN: IE48AIBK93434821439006;
BIC/SWIFT: AIBKIE2DXXX
AIB Bank, Douglas Road, Cork, Ireland;
Sort Code: 934348; Account No: 21439006
The situation in India is dire and likely to worsen over the coming days and weeks. Yesterday there were reports of 402,000 positive cases.
What your donation can give:
Covid Package:
Medicated body soap; cloth washing powder and soap; hand sanitiser; toothpaste; sanitary towels; floor sanitiser; tissue papers.
Food Package:
Rice; Lentils; Oil; Channa; Matar; Atta; Maida; Biscuits; Sugar; Salt; Tea; Milk; Noodles; Soya.
Each package supports a family for 15 days and we now have one months supply for the slum families and we also have supplies for our residential children's homes.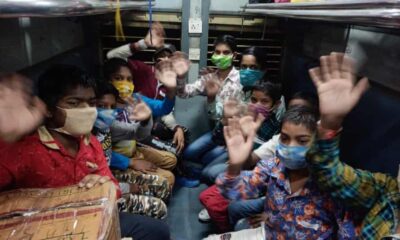 We cannot thank you enough for what you are doing for the children of the Edith Wilkins Street Children Foundation, India. From the bottom of our hearts and from all the children and the teams in Darjeeling and Ireland, THANK YOU!
For as long as people keep supporting and giving towards this fundraiser, we will keep on giving and helping the children and their families in Darjeeling.
Our wonderful team in India is led by Anuja Ghaley & Namrata Sharma and we are so incredibly PROUD of them all!
"From myself (Edith) and the extended team at EWSCFI we want to THANK YOU from the bottom of our hearts"

Edith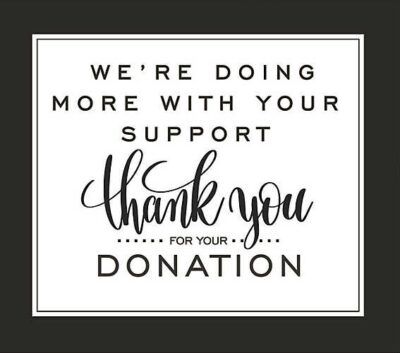 India Covid 19 Appeal May 2021
Carrigaline, Co Cork based charity Edith Wilkins Street Children Foundation India (EWSCFI) is working flat out trying to relieve the horrendous suffering of sick and dying Covid 19 victims – many of them children – in Darjeeling, India and seeking the support of the people of Cork and Ireland.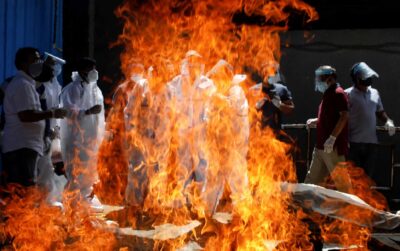 Donations can be made through the registered charity's account at AIB Douglas Road, Cork sort code 934348, account no 21439006. You can also donate online at iDonate.ie or DONATE HERE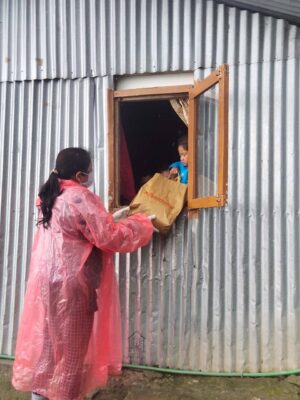 'Imagine if this was the scene outside full-to-the-brim Cork hospitals: people dying on the footpath or in a car or ambulance, desperately awaiting an oxygen supply. Well that's what's happening right now across India and it's getting worse', said chief executive Edith Wilkins.
Thankfully, staff and supporters of EWSCFI are getting food rations, sanitisers, disinfectants and other emergency supplies to families in slums in Darjeeling and its' remote surrounding mountainous terrain.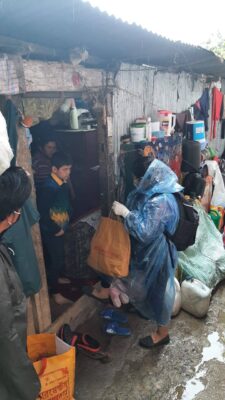 'The second wave of Covid-19 has left India shattered and it's people literally gasping for breath. All resources have exhausted. The country has taken on the picture of one large crematorium, with endless funeral pyres burning round the clock, so much so that the iron girdle framework of the pyres have melted. Even death is no escape with long queues at the gates of burial grounds and crematoria as dead bodies draped in white await last rites,' said Edith.
Daily Covid cases have exceeded 350,000 but it's generally agreed that the national death toll is significantly higher than the reported average of around 2,400 and amazingly, election campaigns and rallies continue in five states – including Darjeeling, West Bengal – despite the worsening pandemic. Highest at risk are children, over ten million of whom aged between 5 and 14 are labourers.
Established in 2003, Edith Wilkins Street Children Foundation India isa not for profit charity providing care and protective support to street children, victims of abuse and sex trafficking, child labourers and other at risk minors. There are more than 200 abandoned street children cared for by the foundation in Darjeeling and well over 2,000 children have been helped to date with shelter, security, medical screening, counselling, education and other services.
The foundationis constantly championing child rights issues, battling child labour and also actively establishing non-formal education centres for child labourers by working in close coordination with central government and state agencies. There's also a voluntary fund raising committee who meet at Unit 4, Drake Centre, Main Street, Carrigaline, Co Cork.
More information at www.edithwilkinsfoundation.org or email edithwilkins54@gmail.com or tel 085 7670499.