Meet the Team
Anuja Ghalay, M.A, MSW
Anuja Ghaley is the Director in India of Edith Wilkins Street Children Foundation. Anuja holds a Master of Social Work (MSW).  She has worked alongside Edith Wilkins for many years and took over as Director 7 years ago.  She is incredibly dedicated and her amazing work has been recognised by the Indian Government and indeed by the U.K Consortium for Street Children when they Honoured her with "Most recognised Field Person of the year" in 2015.
Namrata Sharma BA.LLB.MSW
Namrata Sharma is a Solicitor by trade whom, over the years after the foundation was established, gave up her profession and came to work as an Administrator, she was so moved by the plight of the Street Children.  That was approximately 10 years ago and whilst working, she returned to College and completed her MSW.  Namrata runs the Foundation in India with Anuja and is incredibly dedicated.
Anu Rasaily B.Ed.
Anu Raisily is our Programme Head and holds a Bachelor of Education Degree.  Anu is one of the longest serving staff working with us, her field is B.Ed and she is responsible for Education, Anu is also an incredibly dedicated member of our staff.
Kabita Rai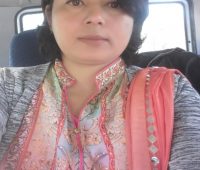 Kabita Rai is our qualified Health Worker and has huge experience in the field before she joined the Team a number of years back.  Kabita is our Head of the Childrens' Health – another very dedicated member of the team.
Manju Tamang & Eli Rai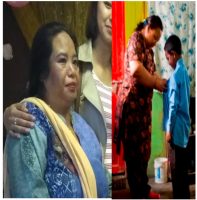 Our two dedicated House Mothers in Charge; Manju Tamang & Eli Rai, are both unbelievably dedicated staff.  They live with the children 24 X 7 and they have to be made to take holidays!! The Girls and Boys in the residential halfway houses love their House Mothers.
We have been so lucky and blessed with our team of staff.