Volunteers: Adam & Michael arrive in Darjeeling – Week 2
Week 2 Blog: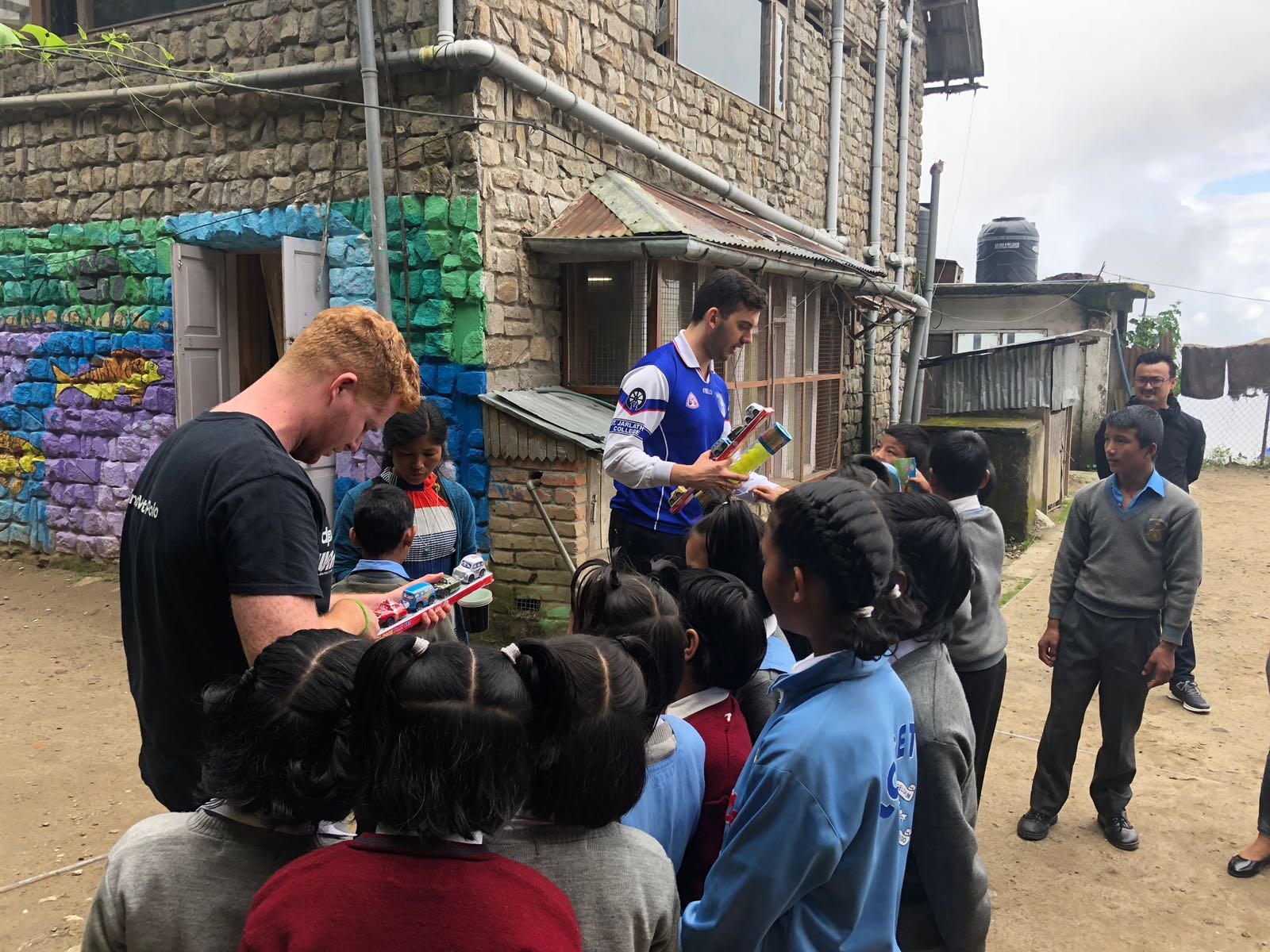 In addition to setting up a new budgeting system and preparing the payroll reports for the months of 2018, week 2 included some house visits and a visit to the Department of Child Labour.
On Monday, we went to the Child Labour School run by the Foundation in Darjeeling town.  Located in a tiny shed, a teacher taught lessons to a 16 year-old boy when we entered.  Usually, there are up to 7 child labour boys who come to the school of their own accord, but on this day, the other boys were being forced to work and couldn't make their lessons.
Afterwards, we visited the Pre-Vocational school where we met 8 girls from the Foundation who were knitting and sewing beautiful scarves, jumpers and cloths.  The talent the girls showed was amazing and they were all in great spirits.  They visit the Pre-Vocational School in the morning before returning to the Foundation after lunch.  This school is to give the older girls who have passed school-age the chance to develop working skills to use after they leave the Foundation.
Next, we visited the local Department of Child Labour where we sat down with the Program Manager who was a former staff member of the EWSCF.  On the way there, we saw a child labour restaurant shop where boys no older than 12 were hard at work in little shacks at the back of food stalls.
Over the next few days, one of the Foundation's staff, Rinchin, brought us on a walking tour to some remote areas of Darjeeling where we entered the homes of some of the parents who had to send their children to the Foundation.  Our first stop was in a dodgy area where we entered an old one-roomed shelter which was home to Sanjee, the father of Sneah (16) – one of the girl's in the Foundation.  Sneah's mom died at childbirth and as Sanjee had to leave her in the home where she was abused by neighbours, she was sent to the Foundation for protection.  A friendly man, but clearly dishevelled and we later found out he was an alcoholic too, Sanjee told us he hoped for a successful life for his daughter where she would be well fed and provided for.  Sanjee tried to visit Sneah every month in the Foundation and works as a tourist broker on a wage of R$ 3,000 per month (approx. €40).
Next we trekked to Benita's home where we met her mother Sapna (24 yo).  Benita (8) has been in the Foundation since her mother re-married.  Her step father didn't want Benita in the home and used to abuse her as a result.  Sapna hopes that her daughter will be allowed to return home once she reaches 18 but she knows that Benita is much happier now in the Foundation.  We also visited a neighbour of hers – Lalita, who told us that her two eldest sons, Bebek and Abishik has been in the Foundation.  Now both in their twenties, the men both work for local hotels in Darjeeling and are making a good living. Lalita is extremely happy with the life the Foundation has given her boys.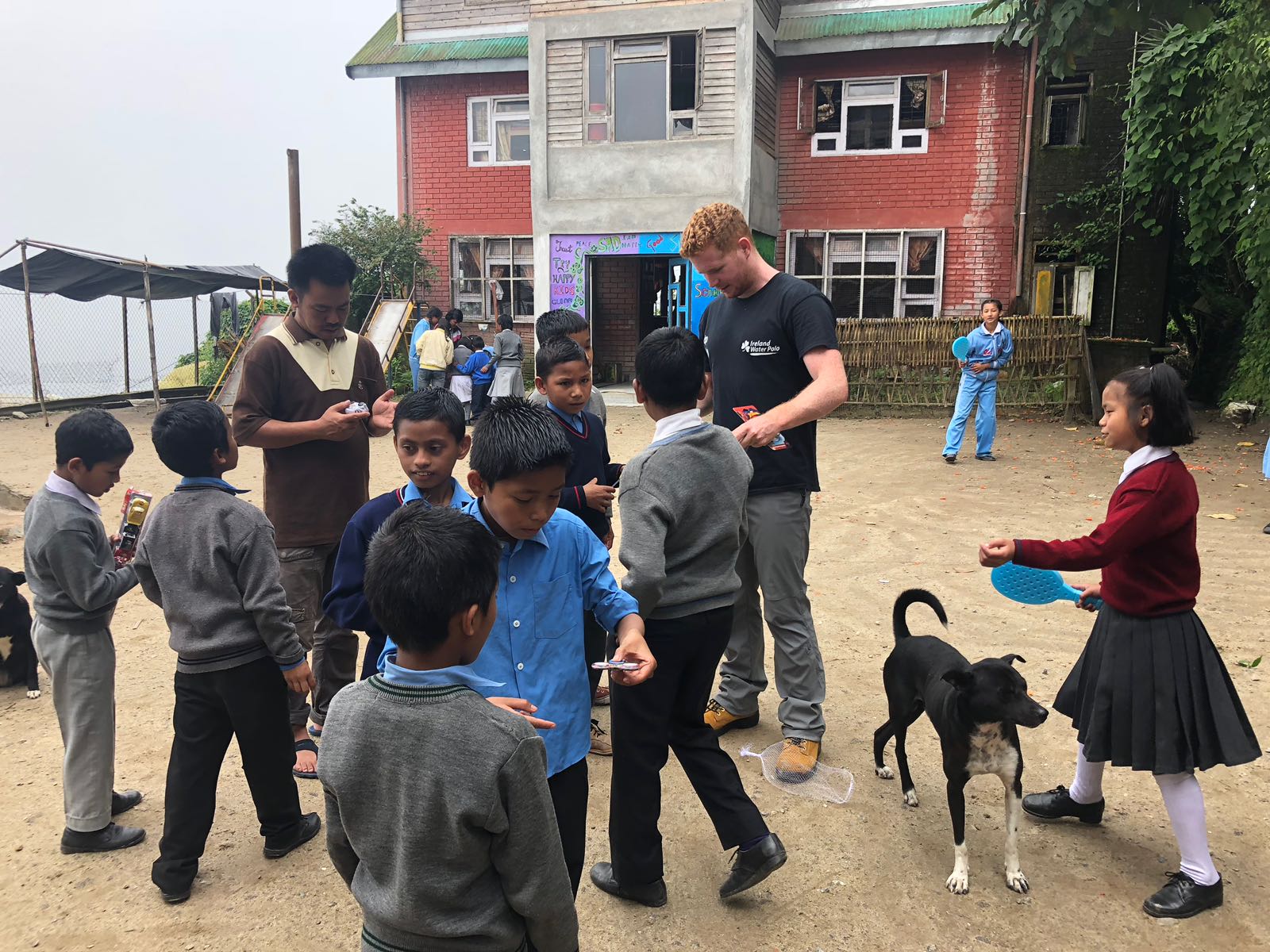 Later in the week, the toys and supplies we had bought the children at the weekend arrived.  We felt privileged to be able to hand out the toys and see the joy it brought to the kids.  To be able to give them a proper football and see their excitement was very humbling.  It's incredible to see how happy they were with the smallest gifts – toy cars, balloons, skipping ropes, things people at home would take for granted so easily. The children are a real pleasure to be around and it's amazing to see how happy and appreciative they are despite all the hardship they've been through. It's a testament to the Foundation that it enables the children to enjoy their childhood and not live in fear of abuse or illegal labour.
The end of the week gave us a bit of a reality check of our surroundings – no running water for two days straight in the apartment.  Embracing our situation and improvising accordingly, we had to wash ourselves with the buckets of water we had collected, one slow cup over the head at a time.  Talk about making us appreciate a warm shower back home!  Finally, after two days of banging pipes with our eccentric landlord we were back in business, a lukewarm shower never felt so good!  It's also a relief not to have to fill the cistern with water every time one of us used the toilet…
It's the little victories!